Introduction
Since its inception in 1872, S.T. Dupont has been synonymous with luxury, elegance, and unparalleled craftsmanship. The French company, originally known for producing high-quality travel trunks, has evolved into a purveyor of fine luxury goods, including pens, leather goods, and lighters. In this blog post, we will delve into the world of S.T. Dupont's Ligne 2 Atelier Series – a collection of luxury lighters that has redefined the industry standard.
The Ligne 2 Atelier Series represents the pinnacle of S.T. Dupont's commitment to quality and innovation. These lighters are not merely functional tools, but exquisite works of art that elevate the act of lighting a cigar or a candle to a new level of sophistication. This guide will provide you with everything you need to know about the Ligne 2 Atelier Series, from their unique design and craftsmanship to the iconic models within the collection.
The market for luxury lighters has grown significantly in recent years, with discerning customers seeking out pieces that not only perform their intended function but also make a statement about their personal style and taste. The Ligne 2 Atelier Series is perfectly positioned to meet these demands, offering a range of stunning, high-quality lighters that cater to the most discerning of tastes.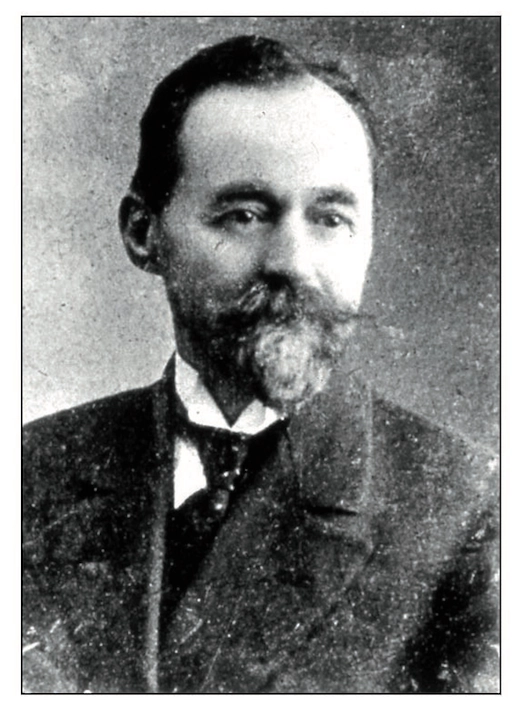 Design and Craftsmanship
The exterior design of the Ligne 2 Atelier Series is characterized by its sleek lines, elegant curves, and the use of premium materials such as palladium, gold, and Chinese lacquer. Each lighter is carefully handcrafted by skilled artisans, who painstakingly apply the intricate Atelier finishes and motifs to create a truly unique piece. The result is a lighter that not only looks beautiful but also feels substantial and luxurious in the hand.
The interior design and mechanics of the Ligne 2 Atelier Series are equally impressive. S.T. Dupont has a reputation for innovation, and this is evident in the cutting-edge lighter technologies that have been incorporated into the Ligne 2 Atelier Series. For example, the lighters feature a dual flame system that allows for a choice between a soft flame for lighting cigars and a powerful torch flame for lighting candles or outdoor use. The lighters also boast exceptional durability and reliability, ensuring that they will function flawlessly for many years to come.
Iconic Models in the Atelier Series
There are several iconic models within the Ligne 2 Atelier Series, each with its unique features and design elements. The Classic Ligne 2 Atelier Lighter is a timeless piece that embodies the essence of the Atelier Series, with its elegant design and luxurious materials. The Ligne 2 Atelier with Chinese Lacquer takes the classic design and adds a touch of exotic flair, with the application of beautiful Chinese lacquer in various colors and patterns.
For those who desire a touch of opulence, the Ligne 2 Atelier with Precious Stones offers a stunning range of lighters adorned with exquisite gems such as diamonds, sapphires, and rubies. Finally, the Limited Edition Ligne 2 Atelier Lighters celebrate special occasions, collaborations, or themes, making them highly sought after by collectors.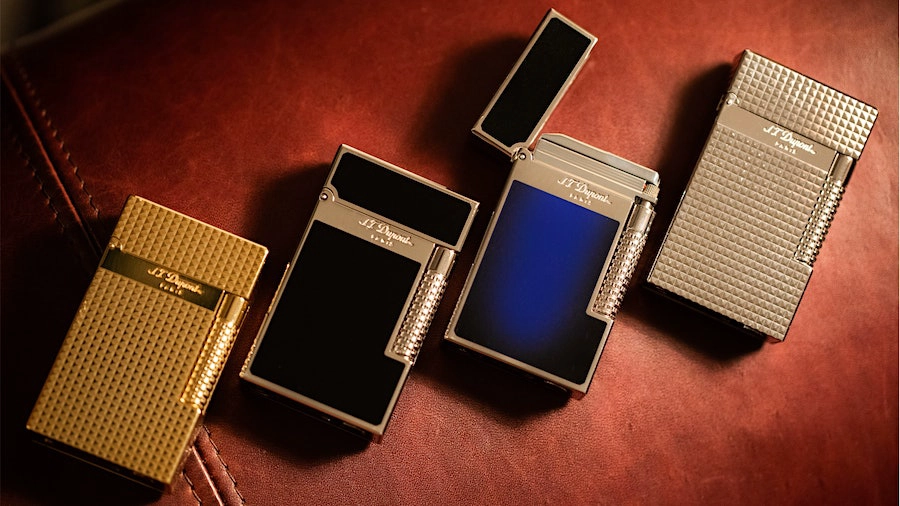 Functionality and Features
The Ligne 2 Atelier Series is not only beautiful to look at but also offers a range of features that make it a pleasure to use. The dual flame system, as mentioned earlier, allows for versatility in usage, while the adjustable flame intensity ensures that you have the perfect flame for any situation. Refilling the lighter is simple and hassle-free, with the easy-to-use refill system and clear instructions provided by S.T. Dupont.
The Art of Gifting a Luxury Lighter
A luxury lighter from the Ligne 2 Atelier Series makes an exceptional gift for a variety of occasions, such as birthdays, anniversaries, or as a token of appreciation for a business associate. The lighters are not only functional but also serve as a symbol of one's refined taste and appreciation for the finer things in life.
To make your gift even more special, S.T. Dupont offers personalization options such as engraving or the addition of monograms, allowing you to create a one-of-a-kind piece that truly reflects the recipient's individuality. Furthermore, each lighter comes in a beautifully designed presentation box, ensuring that the unboxing experience is as memorable as the gift itself.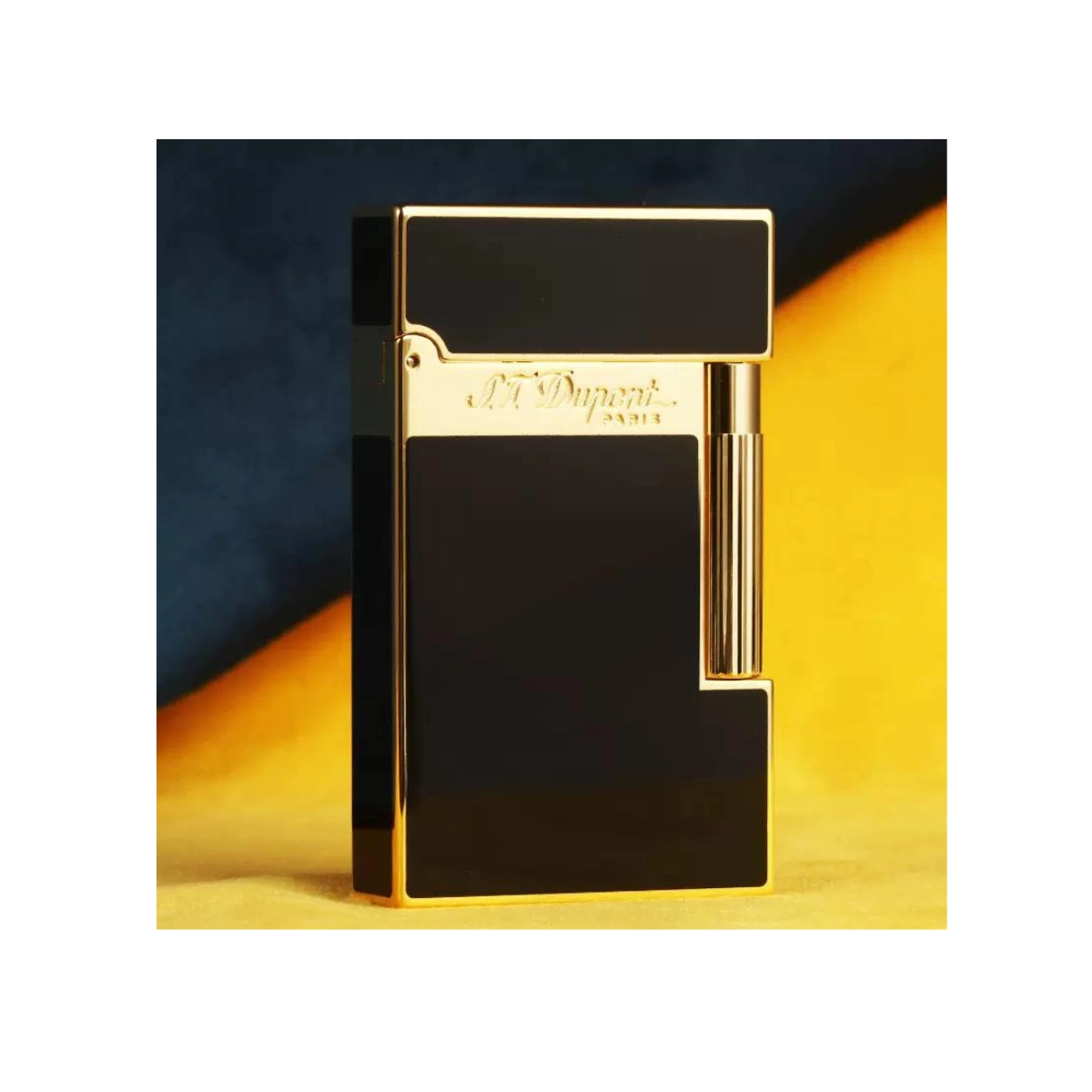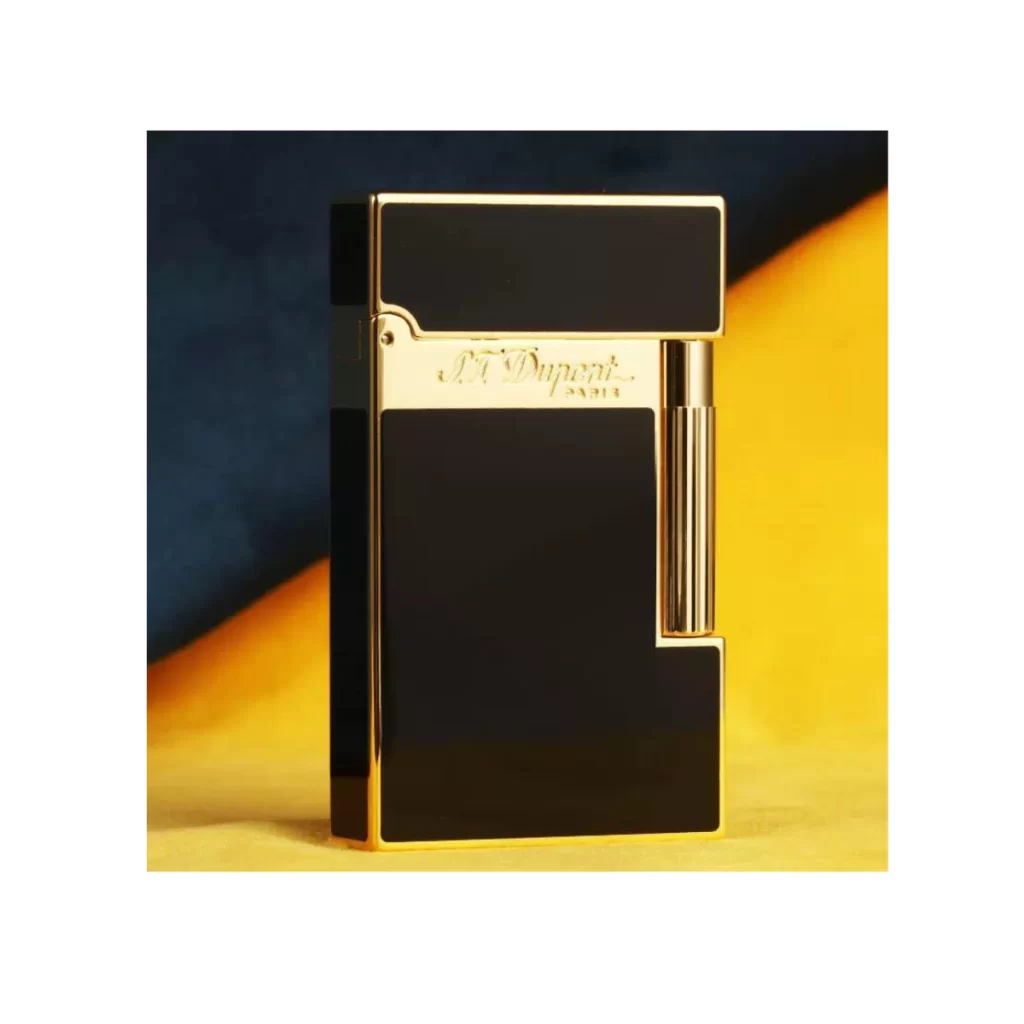 Price Range and Where to Buy
The Ligne 2 Atelier Series caters to a range of budgets, with prices starting at several hundred dollars for a basic model and going up to several thousand dollars for limited edition pieces or those adorned with precious stones. It is important to purchase your luxury lighter from an authorized retailer or reputable online store to ensure its authenticity and receive the full benefits of the manufacturer's warranty.
To find an authorized retailer near you, visit the S.T. Dupont website and use their store locator tool. If you prefer to shop online, ensure that the website is a verified S.T. Dupont retailer and has a secure payment system. Always keep an eye out for counterfeit products and familiarize yourself with the distinguishing features of genuine Ligne 2 Atelier lighters.
Caring for Your S.T. Dupont Ligne 2 Atelier Lighter
Proper care and maintenance are essential for ensuring the longevity and optimal performance of your luxury lighter. Regular cleaning with a soft cloth and the occasional application of a specialized cleaning solution will help to maintain the lighter's appearance and keep it looking its best.
S.T. Dupont provides a comprehensive warranty and servicing program, with a network of authorized service centers around the world. Should your lighter require repair or maintenance, it is recommended to have it serviced by one of these centers to ensure that it is properly cared for and any necessary repairs are carried out using genuine parts.
When not in use, store your luxury lighter in its original presentation box or a suitable protective case to prevent scratches and damage. Keep it away from extreme temperatures and humidity, as these can adversely affect the lighter's functionality and appearance.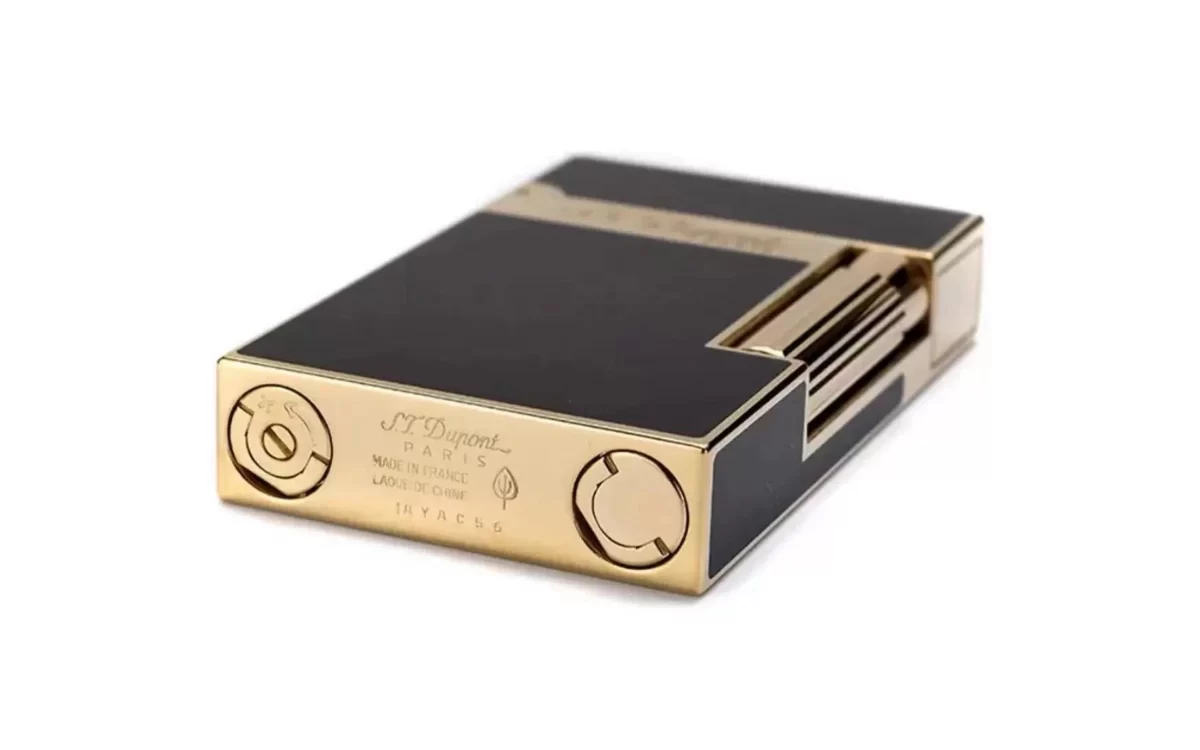 Conclusion
The S.T. Dupont Ligne 2 Atelier Series represents the epitome of luxury lighters, combining exquisite design, unparalleled craftsmanship, and innovative features to create a truly exceptional product. The range of models available caters to diverse tastes and budgets, ensuring that there is a perfect Ligne 2 Atelier lighter for everyone.
Owning a luxury lighter from the Ligne 2 Atelier Series is more than just a statement of personal style; it is an investment in a piece of art and a symbol of refinement and sophistication. Whether you are purchasing one for yourself or as a gift for someone special, the Ligne 2 Atelier Series offers a unique opportunity to experience the redefinition of luxury lighters.