UNIQUE DESIGN OF S.T. DUPONT LIGNE 2 MICRODIAMOND HEAD YELLOW GOLD AND MATT BLACK LACQUER LIGHTER
The S.T. Dupont Ligne 2 Microdiamond Head Yellow Gold and Matt Black Lacquer Lighter is a luxurious and stylish accessory for any smoker. This exquisite lighter features a microdiamond head, which adds a touch of elegance and sophistication to the design. The body is made of yellow gold and is coated with a matte black lacquer, creating a striking contrast that is sure to turn heads. The compact and lightweight design makes it easy to carry and use, while the high-quality materials ensure durability and longevity. Overall, this lighter is a perfect combination of functionality and aesthetics, making it a must-have for any discerning smoker.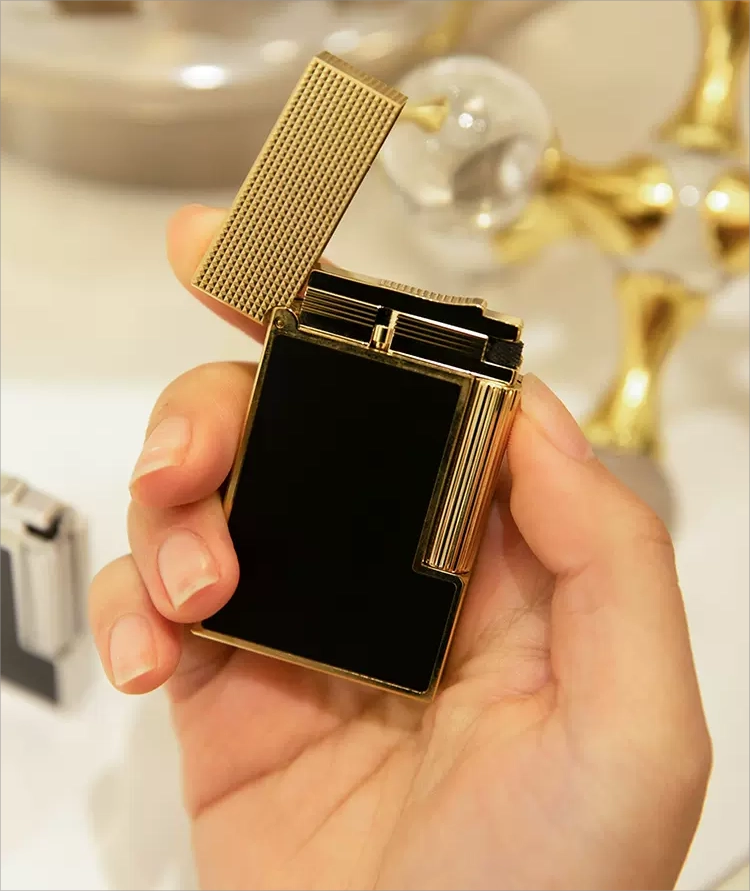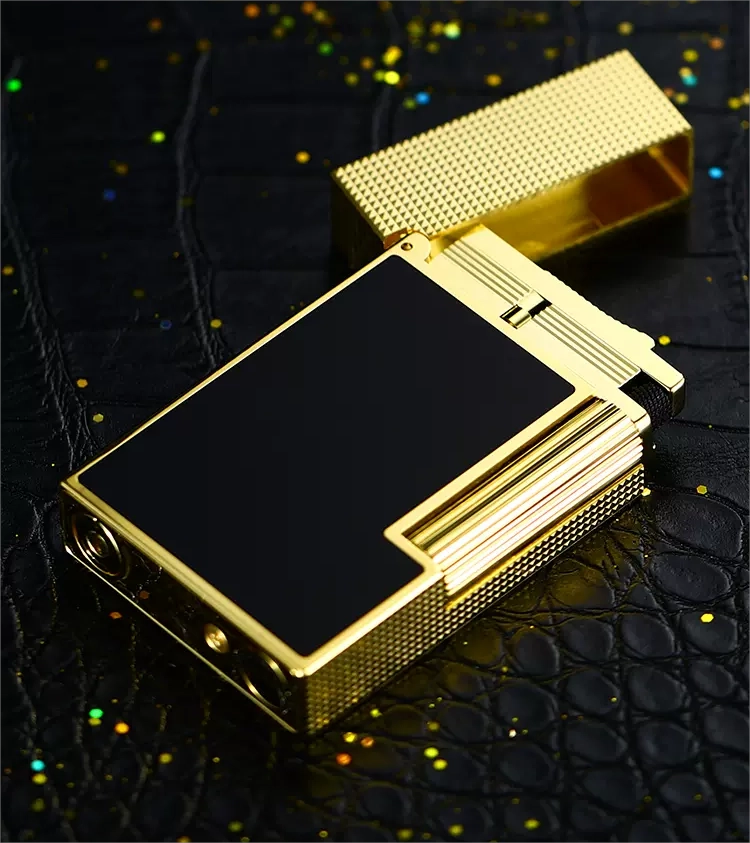 S.T. DUPONT LIGNE 2 BOTTOM DISPLAY
Engraved with independent production number and production place, and flame size regulating valve and charging interface device.
GIFT BOX OF S.T. DUPONT LIGNE 2 SERIES
Every st dupont ligne 2 lighter sold includes an exquisite leather gift box, product instruction manual and warranty card, so that you can buy without worry.