Unique Design Of S.T. Dupont Ligne 2 Black Limited Edition Bogie Lighter

S. T. Dupont Ligne 2 Monet Impression Sunrise Lighter – a true masterpiece of unique design. Inspired by Claude Monet's iconic painting, this lighter captures the essence of Impressionism with its exquisite craftsmanship and artful detailing. The vibrant colors and delicate brushstrokes are beautifully showcased, making it a stunning collector's item.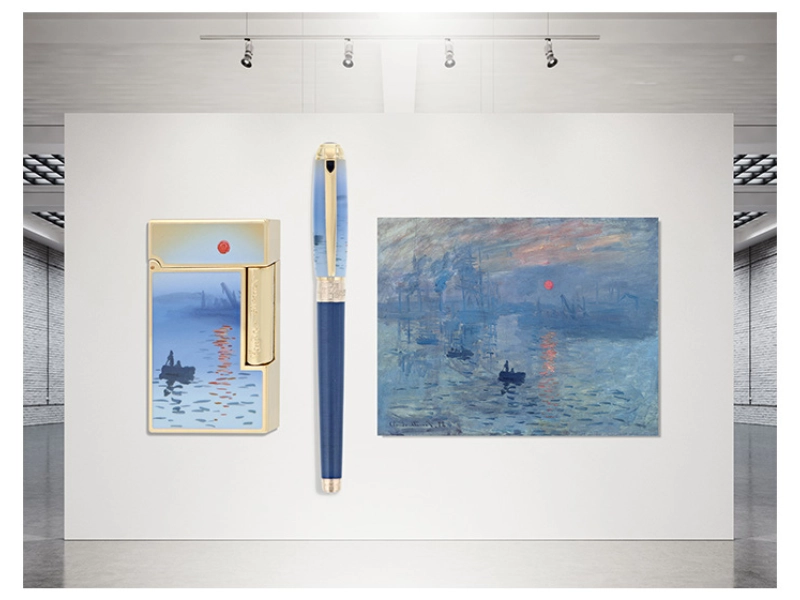 S.T. DUPONT LIGNE 2 BOTTOM DISPLAY
Engraved with independent production number and production place, and flame size regulating valve and charging interface device.
GIFT BOX OF S.T. DUPONT LIGNE 2 SERIES
Every st dupont ligne 2 lighter sold includes an exquisite leather gift box, product instruction manual and warranty card, so that you can buy without worry