UNIQUE DESIGN OF S.T. DUPONT LIGNE 2 PLAID SILVER LIGHTER
The S.T. Dupont Ligne 2 Plaid Silver lighter is a premium lighter with a sleek and elegant design. It features a classic plaid pattern in a silver finish, creating a sophisticated look that is sure to impress. The Ligne 2 model is known for its reliability and precision, making it a popular choice among cigar and cigarette smokers alike. With its high-quality materials and attention to detail, this lighter is a must-have for any discerning individual who appreciates fine craftsmanship and design.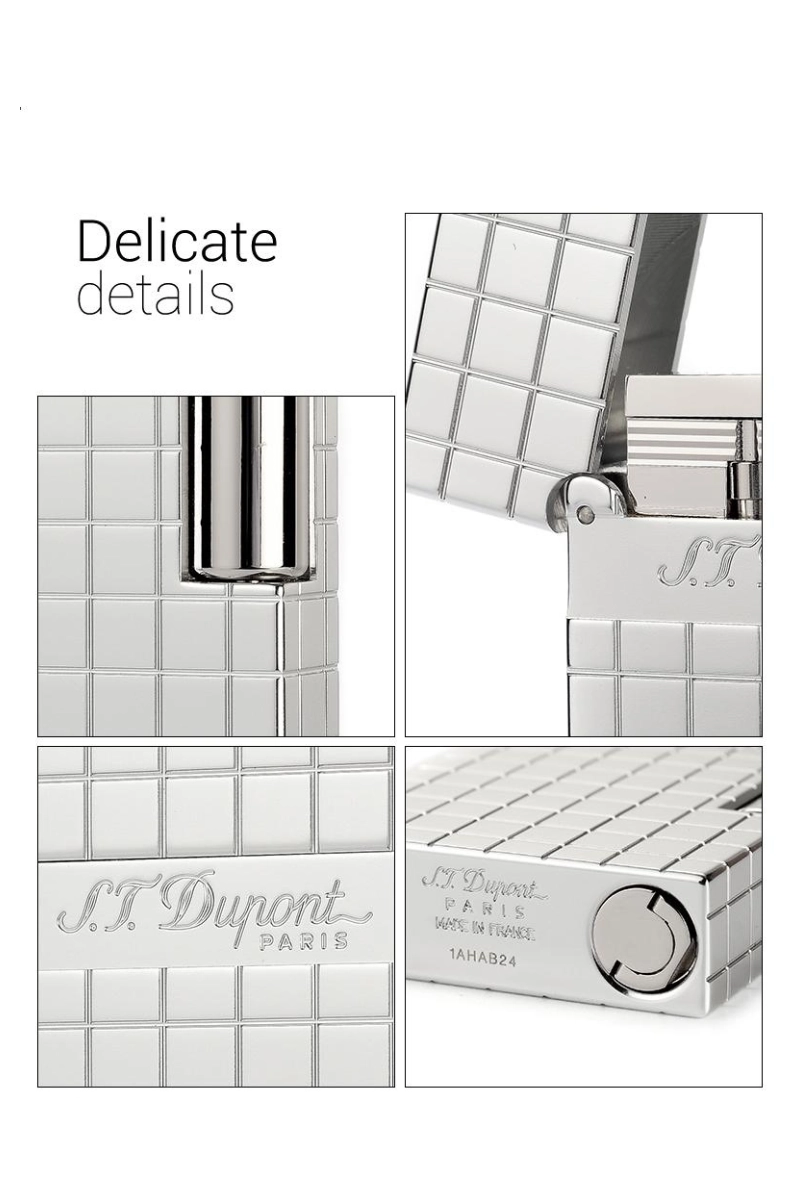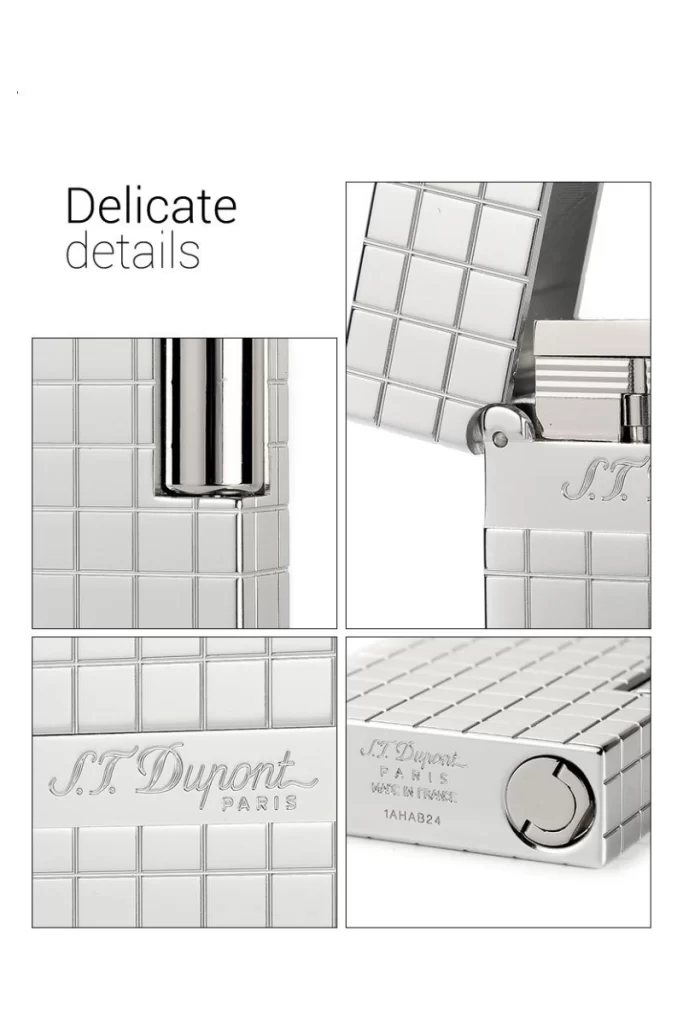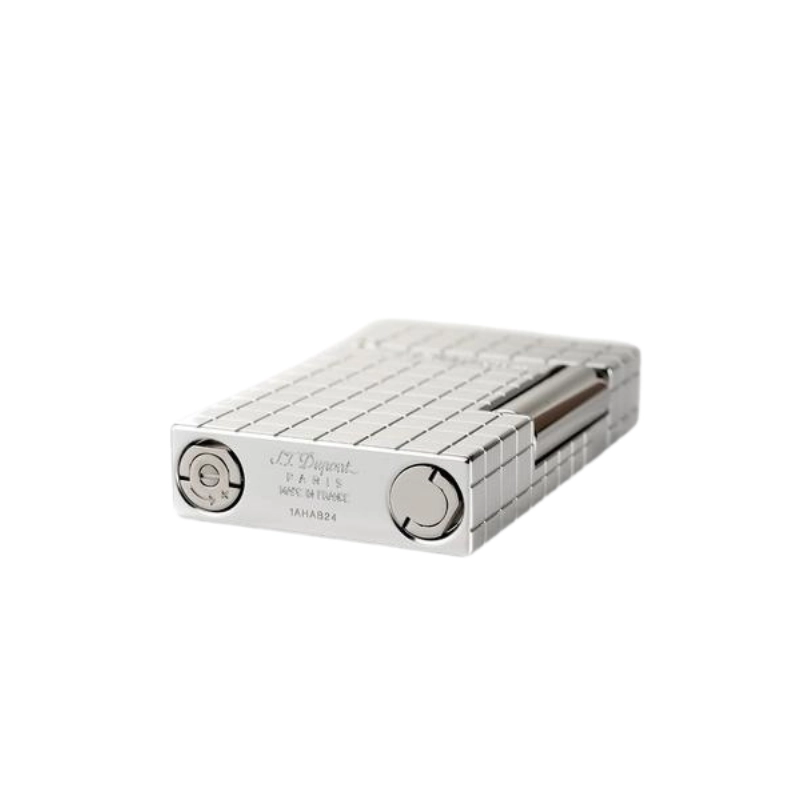 S.T. DUPONT LIGNE 2 BOTTOM DISPLAY
Engraved with independent production number and production place, and flame size regulating valve and charging interface device.
GIFT BOX OF S.T. DUPONT LIGNE 2 SERIES
Every st dupont ligne 2 lighter sold includes an exquisite leather gift box, product instruction manual and warranty card, so that you can buy without worry